Happy Holidays from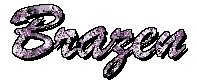 ---
Here's a quick note to let you know what's happening with the Brazen Hussies and to give you some suggestions that may help with your holiday shopping. (Or with your own holiday wish list, for that matter.)
We have two words for you: Give books! Our books or anyone's books. Support your local bookstores and keep on reading.
Now, on to our news:
I have to start by brazenly saying: Adventures in Time and Space with Max Merriwell (by Pat Murphy) is just out in hardcover Tor Books. Publisher's Weekly calls Adventures the "cerebral equivalent of a roller-coaster ride" and says "The narrative is replete with absorbing ponderings on the nature of reality and the nature of the novel.In this book obsessed with books, the questions of who is in charge, who is real and whether the answers to those questions matter will leave readers pleasantly dizzy." The New York Times Book Review says, "this savvy romp buttresses its nonstop action with quantum-mechanical insights into the nature of the universe and post-modern noodling about the nature of writing and reading."
All these nice reviews have left me pleasantly dizzy. But not too dizzy to let you know that my last two books, There and Back Again, a rollicking space romp, and Wild Angel, a girl's own adventure story, are now available in mass market paperback.
If you've been waiting for Lisa Goldstein's newest novel, you'll have to wait just a little bit longer--it's scheduled for publication in June of 2002. It'll be worth the wait: The Alchemist's Door is about the man who created the golem in Prague in the 1500s.
While you're waiting, you can always read (or re-read) Dark Cities Underground, which Locus magazine called "One of the best fantasies of the year." Or you can read Walking the Labyrinth, which Kirkus Review called "A deftly woven, engrossing who-dun-what." Both books are available in trade paperback.
Michaela Roessner has been hard at work on the final book in the STARS trilogy. The first two books in the trilogy, The Stars Dispose and The Stars Compel, are out in mass market paperback, just the right size for someone's Christmas stocking. Both novels focus on the potent -- and often magical -- powers of food, as seen in lush Renaissance Italy. They even include recipes for some of the more memorable dishes described in their pages. Fiction and cooking in one place, what could be better!
If you're in the San Francisco area on December 8 and you need an excuse to spend some time browsing in a bookstore, stop by Borderlands Books (866 Valencia St., San Francisco CA 415 824-8203). I'll be hanging out there from 3 to 5, doing a little holiday shopping of my own and signing books for anyone who stops by. It would be great to see you there!
Brazenly yours,
Pat Murphy
Temporary Acting Propagandist for the Brazen Hussies
---
Copyright © 2001 by Pat Murphy
---
---
Brazen Hussies site space maintained by
---

Backgrounds by Windy
---